7 Last-Minute Christmas Gift Ideas For Family And Friends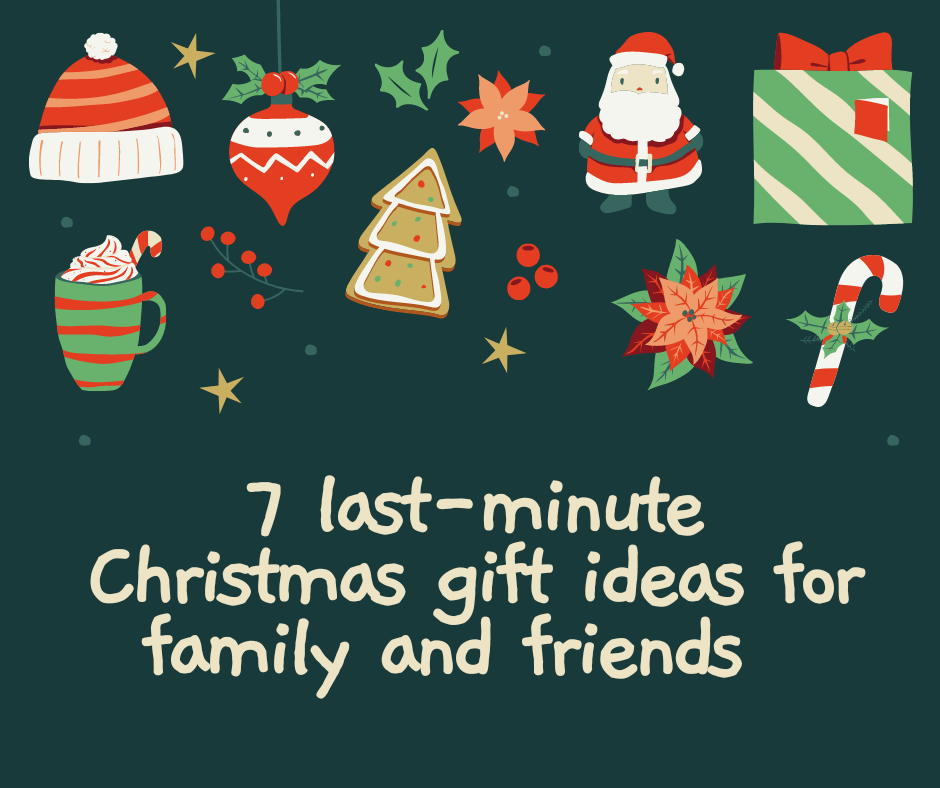 29 November 2022
Need some last-minute Christmas gift suggestions to surprise one's loved ones on a happy occasion? Christmas is almost approaching, so shoppers all around the world are scrambling to find the perfect presents. But most individuals tend to forget to buy Christmas presents for their loved ones due to their hectic job and personal commitments. And lastly, they will choose the customary gifts at the last minute. One has come to the perfect location if they are one of those last-minute buyers. When buying Christmas presents at the last minute, online gift stores are the only thing that can save their face.
Incredible Last-Minute Presents for their Loved Ones!
Don't be discouraged if you are running out of time to do Christmas shopping. There are many last-minute Christmas present suggestions that are sure to please everyone at online gift shops. Â Below is a list of some top Christmas decorations and present recommendations.
Hanging Planter
One of the popular Christmas presents on social media right now is the hanging planter, which everybody adores. These gorgeous small green plants that come in elegant and ultra-stylish containers are currently a worldwide phenomenon. It would be a fantastic idea to select one of these planters for their loved ones and send a gift to Bangladesh from the USA through online plant delivery services.
Delicious Hamper
If one's loved one is starting a diet tomorrow, why not support them throughout this Christmas? Take a big basket and put everything they imagined eating someday in it. Energy bars, cereal, quinoa seeds, chia seeds, and various health products are a few of the options. It would undoubtedly end up being the ideal Christmas present for their loved ones by sending gifts to Bangladesh.
An entry Mat
In search of the ideal Christmas presents for friends? What about displaying a brand-new doormat? On this Christmas Eve, give their buddies a pair of doormats with sayings like "Best friends forever" or even "Lucky friends" and make them feel fantastic.
Soft Cushions
Does one need some great Christmas present suggestions for one's wife? Christmas is a winter holiday; thus, it merits a warm wish. Why not present a heart-shaped cushion with a sweet saying? One will undoubtedly find a wide variety of options if they diligently search for such lovely pillows.
Seasonal Warmers
Well, in light of this chilly holiday season, a bag filled with warm and fashionable mufflers, jackets, woollen socks, headbands, gloves, sweaters, etc., will wow their loved ones. Therefore, deliver these necessities in a bag to the loved one's home.
Novels And Books
Well, very few people would consider giving their loved one's meaningful presents like books and novels. Get the bookworm a novel or book they have been planning to read for a long time. If not, one could even get them a monthly membership to a book box. This ensures that their excitement will never fail to reach new heights when they get this present.
Christmas Cards
In search of fantastic Christmas presents for one's family? One can never go wrong by selecting a greeting card to share their love and best wishes with the family. It may also be paired with cupcakes, flowers, or chocolates to make it more lovely and meaningful.
The Christmas season is upon us, making it the ideal opportunity to show our loved ones how much care we hold. If one is ordering Christmas gifts at the last minute, don't stress. All of the presents mentioned above are listed on BDGift.com and are constantly prepared for same-day delivery to one's loved ones' doorsteps or even sending birthday gifts to Bangladesh.
Comments