How To Choose The Best Flowers To Give To Your Loved Ones On Your First Anniversary?
11 November 2021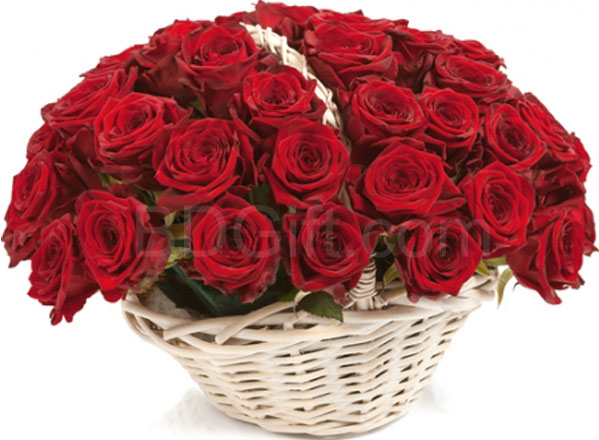 Giving out flowers to your loved ones is the perfect way to express your emotions. Gifting flowers symbolize love, affection, and gratitude. The tradition has been going on for times immemorial. Colorful vibrant blooms, perfectly wrapped with love are gifted at various occasions from weddings, birthdays, and celebratory events to funerals. The thought of buying flowers for your loved ones is unerring and divine. So, we, here at our online flower shop in Bangladesh, have chosen just the right flowers and gift ideas to help you make your loved ones feel special.
Wedding Anniversary
The first year of marriage is both exciting and puzzling at the same time. It is a time full of joy and romance but comes with its challenges. You get to know a lot about each other and lay a foundation for the rest of the journey with your partner. So, what is more, ideal than a classy bouquet of radiant and lively flowers?
The flowers that are traditionally gifted on a first wedding anniversary are carnations. These are fringe-petaled flowers native to the Mediterranean region. The deep red color of carnations symbolizes deep feelings and affection, while the light-red ones are for admiration. Moreover, if you do not like carnations, there is always the option of the classic red roses, symbolizing love and warmth and your partner is sure to fall in love with these beauties. Since the first year is the paper anniversary, you can also incorporate a love note with a warm message for your spouse. You can check out our website to send flowers to Dhaka.
Birthdays
Birthdays are occasions of happiness, joy and are full of cheerfulness. Since most people like their birthdays to be all glittery, a bouquet of their favorite flowers with an explosion of colors will be an ideal choice. If your friends or family are more inclined towards subtle celebrations, we can help you to select the perfect hues. We also accept orders from overseas for those who want to send gifts to Bangladesh. So, wrap up a bouquet of their favorite blooms and surprise your dear ones!
Other Occasions
People always like to give out flowers on other anniversaries like friendship anniversaries or completion of one year of a business and many other occasions. Any kind of flowers are appropriate for such events but certain flowers like roses, daffodils, daisies, iris, dahlias, and orchids never fail to bring out the magic. A gorgeous bouquet of these lovely and radiant flowers will just work right.
Why Should You Buy from Us?
If you are confused about giving the perfect gifts to your near-and-dear ones, our shop is the best go-to option that you have. You can make your loved ones feel special by sitting in the comfort of your home and just leaving the rest up to us. The most appreciable thing about this online flower shop in Bangladesh is that it is very resourceful and gives you ultimate gifting ideas which are pocket-friendly. Another perk of this shop is that you can send gifts to Bangladesh from any part of the world. We try our best to make gifting an enjoyable experience for you.
Now you know the best flowers to gift your loved ones on the first anniversary. Check the wide choice of bouquets to select the right one when you want to send flowers to Dhaka.
Comments