How to Preserve the Freshness of a Flower for a Long Time?
4 March 2022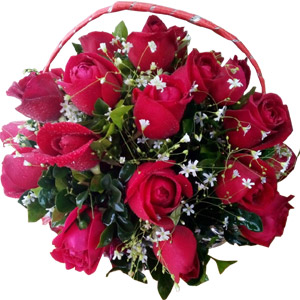 Are you still looking for ways to preserve the freshness of flowers for a long time? If yes, then keep reading this blog to know how to keep flowers fresh. There is nothing more delightful than a bunch of fresh flowers standing proudly on your bedroom's table.
However, making those flowers lats for a few days can be a difficult task. In this blog, you will come across some tricks that can help you to preserve the freshness of flowers.
Nowadays, flowers are extensively used for different purposes and events like wedding decorations, house parties, home decorations, birthday parties and for worship, etc. Not only this, but they are also one of the gifting options for your loved ones.
If you wish to send gifts to Bangladesh to your special one on his/her birthday then fresh flowers can be the best option. Flowers will not only make them happy but also feel special at the same time.
An online gift shop in Bangladesh like BD Gift is the best place to send beautiful & fresh flowers to your loved ones and make their special day more special.
Here are some tips to ensure the freshness of flowers
Following these tips can help you to maintain the freshness of a flower for a longer time:
Stick flower overnight in the refrigerator
Cut flowers can be stored in a refrigerator in order to preserve it. You need to maintain a proper 40-degree or below but remember it should not be kept for more than six hours. This will help in soaking up water and maintaining its freshness.
Give your fresh flowers something to eat
You might be glad after listening that adding a teaspoon of sugar to the water in the vase helps in feeding the flower and nourishing the blooms, making them look fresh for a long time.
On other hand, you can also add around 1/4 cup lemonade to the water to experience the same effect. Along with nourishing the flowers, sugar makes your flower look fresh.
Cut the stems of the flowers
One of the major mistakes that people make is not cutting out the stem after buying or receiving the flowers. You must never cut the stem entirely instead cut them at an angle so that it can easily take more water from the bottom of the vase and ensure the freshness of flowers for a long time.
Try using apple cider vinegar
It is important for you to know that apple cider vinegar in the flower often acts as an effective antibacterial agent and helps in balancing the pH balance of the environment.
Simply mix 2 tablespoons of vinegar with 2 tablespoons of sugar and add it to the vase with water before you add flowers to the vase.
Add some bleach
You might find the idea of adding bleach to flower water strange but a couple of drops added to the vase can help in keeping your flowers alive for a longer period. The bleach helps in killing off all the bacteria present in the water and stops the water from turning cloudy.
To ensure the long life of the flowers, you only need to add a few drops of bleach mainly 1/4 teaspoon in 1 liter of water.
Following these easy tips can help you to preserve the freshness of flowers for a long time. However, if you wish to send gifts to Bangladesh to your loved ones then fresh flowers are the best option.
Comments