Send Unique Gifts to Bangladesh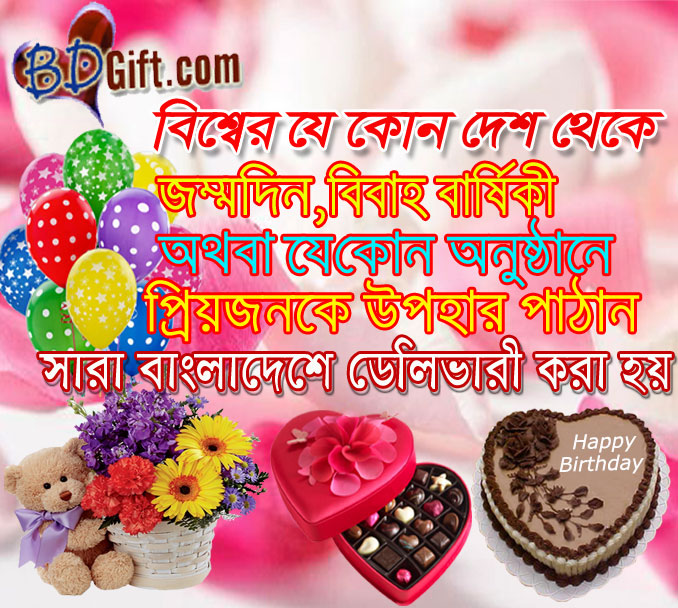 12 March 2018
A unique service introduced by BDGift.com which helps the users to send flowers to Bangladesh as well as gifts to their loved ones in Bangladesh instantly and without any tense. The online portal founded with sole point of catering the flower and gift service in Bangladesh has gained traction over a period of time. The firm has been actively promoting the internet marketing potential to gain new users by attracting them with various options under different categories.
These categories have been sketched on the basis of the various occasions or instance on which users are prone to send their greetings to their loved ones such as best wishes or get well soon wishes and so on.
Actually, wishes for sending gift born with wings, BDGift.com let them fly from across the world to Bangladesh.

Currently, BDGift focus is on expanding the business by offering a wide range of choices and categories to user. The firm is also enlarging the word of the various offerings to its users through social networking sites as well. Facebook and Twitter which are either two most popular social networking tools currently have helped through BDGift in creating a social presence on the internet for the firm. The firm has been able to make phase to its user based on Facebook analysis which provides complete details of age and gender of the subscribers. Send gifts to Bangladesh feathering every new addition in any category of Bangladeshi gifts
or flower is constantly updated on the timelines of Facebook pages which also flashes on the timelines of user attached to the web page thereby keeping the users engaged onto the online portal. This helps in producing traffic in terms of interested visitors on the website. Last but not least, only staying close with us you certainly will be able to realize that we are competent to serve your purpose.
Comments