Surprise Your Loved One with These wonderful Gifts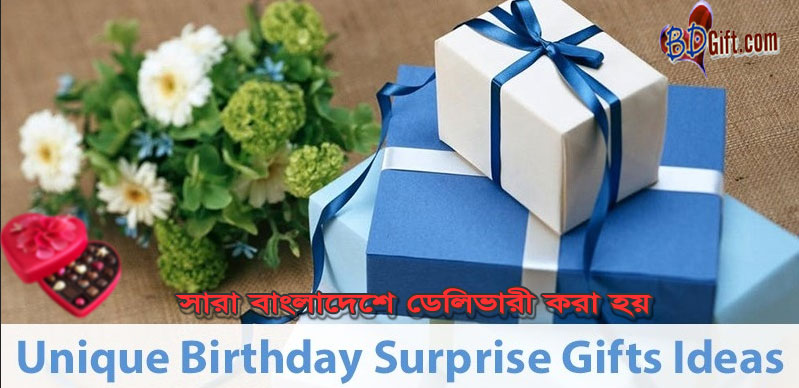 3 April 2020
If you have been searching on Google all the time for some of the greatest gifts for your loved ones, and have still not been able to find the most appropriate gifts, then this is definitely the right place to find a gift which will make the day more special for your loved ones in Bangladesh! You can have plenty of birthday gift ideas; however, it is good to select something which goes with the choices of the birthday boy or the birthday girl. In the same way, for an anniversary, you need to find an impressive gift which matches the choice of the couple.
To make up your selection part easier and faster, here is a mention of some special gifts you can select from to make your loved ones day more special and more meaningful:
1. You can Give a Love Bouquet of Flowers
A bouquet of flowers is maybe one of the best gifts which can help generate a bond which lasts longer and you can send them as birthday gifts, anniversary gifts or on a number of other occasions even without giving a second thought. Flowers are forever a delightful gift to send and they directly win the heart of your loved ones.
2. You can Send Delicious Cake and make the Day more Special
A cake completes an occasion, and you cannot even imagine the enjoyment a delicious cake can spread when sent as a surprise. Also, you can make the guests feel involved in the occasion with a mouth-watering cake on the table, as it draws all the attention and makes the occasion way too exceptional.
3. You can Send various Personalized Gifts
Personalized gifts are special, as they help recollecting all the special memories. You can refresh your moments with these gifts and make the receiver feel exceptional. There are many options in this category like cakes, cushions, mugs, photo frames, and many more personalized items. You can choose the best pictures and make it special for your loved ones in Bangladesh.
You can always plan a surprise birthday party if you are living in the same city and you believe it is feasible for you and your loved one to extra time for each other. You can invite your friends and make the celebration more happening and extra special.
Comments