Ways to Make Your Occasions Special for Your Loved ones with Online Gifts
12 January 2022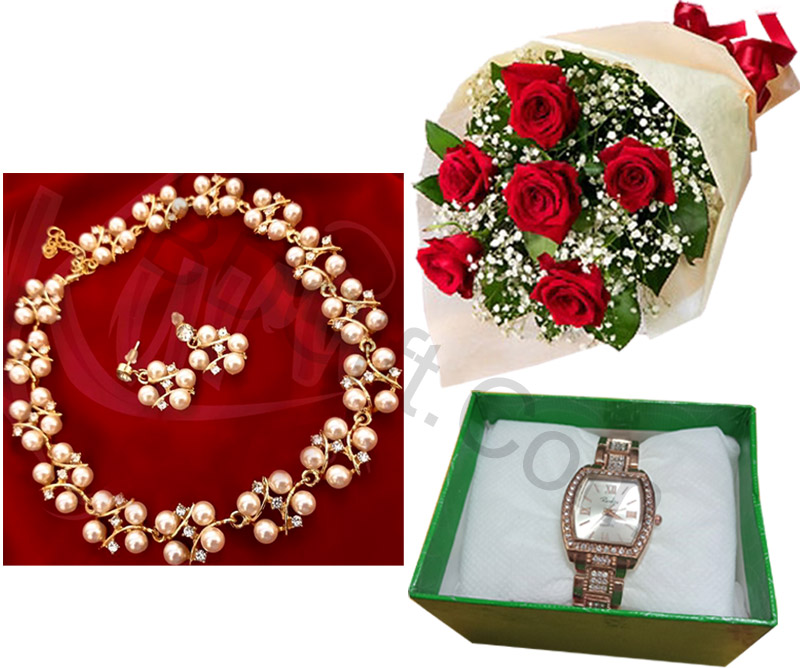 There is something about festivals and occasions that keep people excited. Right from Christmas to New Year, birthdays to anniversaries, Valentine's day to Mother's day, every occasion holds its importance. Whenever it comes to celebrating an occasion, it is always incomplete without gift-giving.
One of the best ways to sweeten up your bond with your loved ones is by gifting them. A gift to your loved ones can easily bring a sweet smile to their face and even make them forget all their worries. This feeling of joy cannot be compared to any other joy in the world.
If you are planning to send a gift to Bangladesh from Australia then there are a few things that need to be considered to make the occasion more memorable for your loved ones.
Nowadays, you can find a wide range of gifts available online that can make the big day of your loved ones more special. Here are some amazing ideas to make the occasions special for your loved ones with online gifts.
1. Personalized Photo Frame
No matter what the occasion is, a personalized photo frame is always the perfect gift option for all types of occasions. Among all the gift options, a personalized photo frame is something that your loved one will cherish for his or her entire life.
2. Flower Bouquet
Offering a flower bouquet is always an amazing idea for the special girl or woman in your life. This gift becomes even more special when it is delivered right to their doorstep. You can find different variety of flowers bouquets like rose, jasmine, hyacinth and so on.
3. Select Gifts Accordingly
Choosing the gifts according to the person's likes and dislikes can convey your feeling in a much better way and also make their day special. Online websites are designed in a way where you can categorize gifts according to the occasion and person.
Before you begin to look for a present on the portal, try to know the interest and likes of the receiver and then find the gift which will make them feel extraordinary.
4. Give a Personal Touch
Do you wish to make your gift different from other gifts? If yes, then give it a personal touch. Gifts with a personal touch are perfect bliss for the receiver. Adding on a personal touch to the online gifts is very easy and convenient at the same time. However, this is not possible with traditional gift store items.
These days, you can find online portals where gifts can be customized with names, initials, and even photos, giving your near & dear ones an amazing feeling.
5. Utilitarian Gift Ideas
Instead of choosing fancy products for your loved ones, it is always better to opt. for some gift item which is useful and impressive at the same time. Online gift stores like BD Gifts, an online gift shop in Bangladesh that offers a wide range of gift items that you can buy right from the comfort of your home.
Gift ideas like personalized photo frames, desk organizers, personalized journals, duffle bags, etc., are some great options to gift on any occasion.
6. Worth Remembering Gifts
Keep one thing in your mind, not all gifts come under this option. A photo album with some personal notes is a perfect way to surprise your loved one on their birthday and anniversary.
Therefore, after reading this blog, you now have amazing ideas to bring a smile and make your special one's day more special.
Comments