COVID-19 Health, Safety & Flower Gifts Delivery Update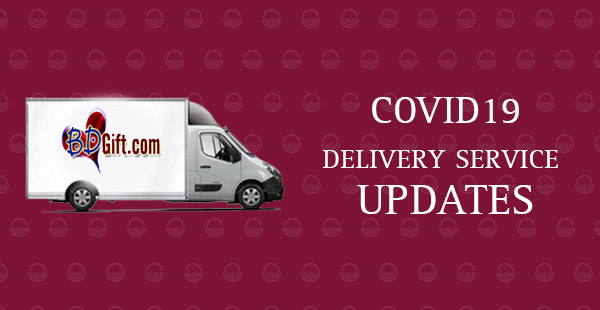 22 October 2020
Yes We are Delivering Flowers & Gifts! Our store is always open.
Despite of the uncertainty of COVID-19, we expect to continue to deliver the same level of service and excellence to our customers. We are here to serve you and continue to operate safely and efficiently.
In these unprecedented times, we at BDGift would like to reassure you that, as usual, we care sincerely about your purchase and are providing the best service that we are able, taking every safety measure to make sure your gifts arrive safe and on time. We hope you understand that many situations are out of our control.
We all continue to work with covid protected workplace practices, this includes the staff at BDGift, our delivery team, our suppliers and producers. We are all striving for excellence with the thought of the responsibility of your gift in our hands, as ever and always, and we thank you in advance for your tolerance and understanding. We always put our dedication to our customers first and will continue to monitor (to the best of our abilities) what we feel assured in delivering in Bangladesh.
At Speaking our all vendor, we would like to ensure you that we are taking every precaution possible to ensure the health and safety of our clients, employees, and partners.
We are carefully monitoring the condition and adhering to all CDC protocols and guidelines. We regularly sanitize all work stations, shared spaces, delivery vehicles, and products. Our top priority is ensuring safety packaging, food or fresh products like flowers.
Exact steps we have taken to safeguard our staff and customers: Regularly disinfecting of all facilities including door knobs, countertops, phones, keypads, keyboards, mice, tools and equipment, Disinfecting delivery vehicles at the end of each route , omission of the "hand-deliveries" requirement. Drivers will notify recipients of delivery and leave the gift at the door step. Pick up orders will be delivered to our parking lot or picked up at the door - please call ahead if possible to notify us of your arrival time, Business orders will be dropped at the front desk of the office. Nursing homes and hospital deliveries will follow the protocol set by their facility & followed by their covid safety guidelines .
You are welcome to order through our website at www.bdgift.com or contact us at PHONE : +8801918935511 Whatsapp & Viber no: +8801312597437 to place your orders.
Comments